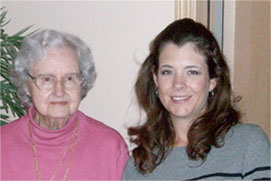 "The staff are caring and loving people. They make life comfortable, safe, and well cared for." — Pat F.
Reviews
"While my mother has been there since 2015 and had no problem with anyone, the current administration is amazing."
-Donna M.Lynn C.
---
"My friend has moved into The Parke Assisted Living and has a very good situation. The people are friendly. I think it's a very good place."
-E.
---
"The family could not be happier with the staff, facility and total love and care he has received. Would highly recommend for a loved one."
-Paula N.
---
"My entire family has been happy with everything from the staff, to the grounds, to the activities provided."
-Billy Jim C.
---
"Not only was Rachael totally accommodating and professional, she also showed us that she has the heart for being in the assisted living profession."
-Bruce