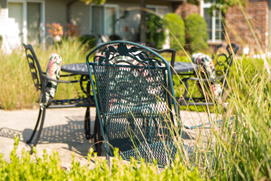 "It is rewarding to know you are well taken care of by the administration, nurses and waitstaff." — Monell N.
About Us
Our staff works hard to make everyone feel right at home. No wonder most residents of The Parke come as a result of a referral. People feel comfortable referring their friends and family because of the exceptional care they experience while here.
---
Why Choose the Parke?
Oklahoma Family-Owned and Operated

20 Years of Serving Seniors in Green Country

Highest Rated and Most Reviewed Assisted Living Community in all of Oklahoma

Long Term Commitment of Care Staff
---
The Owners
Our owners aren't fond of the spotlight, but we can tell you this: The Parke was built by, and is still owned by, life-long Tulsans who saw a need for safe, comfortable assisted living in the Tulsa area. They take an active role in the maintenance and appearance of the building, and can often be seen in the dining room for a meal or at one of The Parke's many social events.
Michayne Morris
Executive Director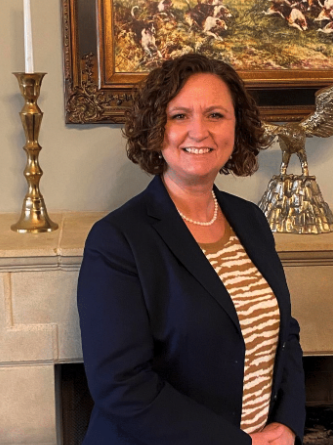 Michayne Morris is a Licensed Long Term Care Administrator with over 20 years experience in the health and senior care industry. Over the years she has worked for St. Francis Health Care System, Hospice, Physicians Offices and Long Term Care. Michayne is an NLP coach and facilitator and has traveled the world working with international companies in regards to their culture and systems that promote passion and people. Michayne has been sought out for her knowledge and experience for keynote presentations on health and senior care issues; Tulsa Interagency Council and Hillcrest Health Systems, to name a few. Michayne currently serves on the Board of Directors at Broken Arrow Senior Center and is a member of many health community organizations, including the Case Manager Association of Green Country and Green Country Health Care Association. She is married and has four adult children and one grandchild. When Michayne is not serving others through her work or volunteerism, you will find Michayne curled up with a good book or in the outdoors with family and friends.
Brett Baker
Director of Admissions and Marketing
Brett has been in the Marketing and Admissions position for senior living the past 11 years. He attended Northeastern State University in Tahlequah where he studied Business Administration and became a Finance Analyst Assistant at BancFirst in Muskogee where he grew up. He then went on to own and operate a grocery store for 9 years until he moved to Broken Arrow. He has experience in skilled nursing, long term care, assisted living, and memory care.
Brett has 2 daughters ages 18 and 20. His oldest was married last year and is expecting her first child, his first grandchild, this July. His youngest daughter will be graduating from high school next spring. His mother, father, sister, sister-in-law, and all nieces and nephews live in Fredericksburg, TX. Brett has a passion for helping seniors and was very close to his grandfather. He is a part of several animal rescue, shelter, and adoption groups. He has 3 dogs who live with him inside his home. He is an avid bird hunter and travels to South Texas to hunt quail, pheasant, and dove. Brett loves to play golf, shoot pool, attend OU and OSU football games, and is a member of an axe throwing league in Jenks. Brett is used to having the most positive energy and the loudest voice in any room, whether it is wanted or not, so there is really no point in asking him to quiet down.
Carla Rappe, RN
Director of Nursing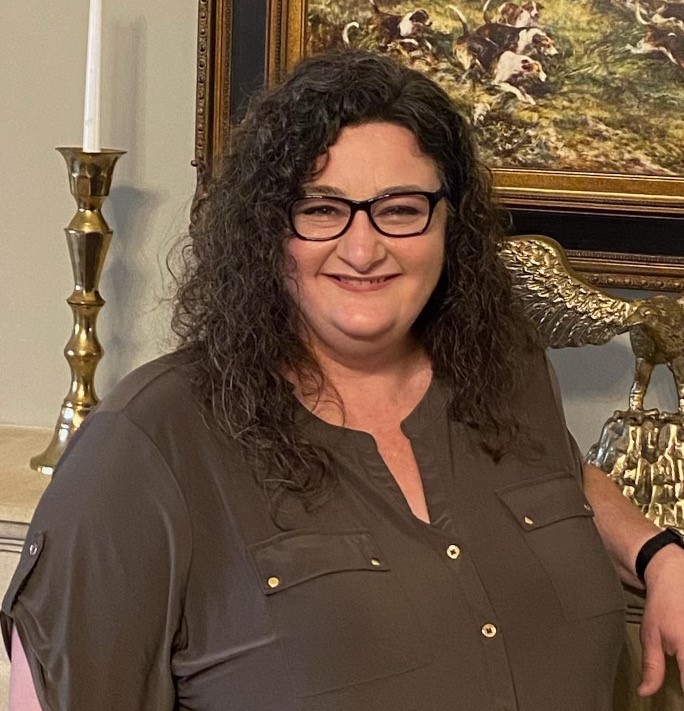 Carla has worked with the geriatric population for the last 24 years in which her first experience was taking care of people afflicted with Alzheimer and Dementia. Graduating from Bacone College nursing program in 2007, Carla went into an administrative position acting as Director of Nurses for a company providing care for people on the Oklahoma's Advantage program. After being in administration for 3 years, and gaining valuable leadership skills, Carla went on to further her career by gaining experience in Hospice, Home Health, Skilled nursing, and Critical Care. In 2016 Carla began working as an RN Consultant for assisted living and intellectually disabled adults, where her primary role as an RN consultant was to provide oversite of the nursing process and assuring facilities are following state regulations and standards of practice. She served on the OKALA Board in 2018 (Oklahoma Assisted Living Association) learning even more about the assisted living communities and regulations.
Carla has a passion for educating and assisting new nurses in transitioning into the nursing realm, mentoring them on using good critical thinking skills, encouraging them to be compassionate and empathic towards the people they are caring for and operating in a safe manner. She enjoys teaching and leading by example on caring for the people entrusted to our care. She brings this experience and attitude into the facilities she consults at. Carla enjoys being a part of a team that looks at the overall picture and one that can learn from mistakes. She prides herself on being approachable and knowledgeable in the nursing process. She is always willing to help, and she tries to set a positive example for her family, her nursing profession, and her community.
Billy Bailey
Dining Services Director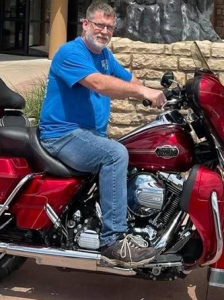 Billy Bailey has been working in the Food Service Industry for over 20 years. He has a degree in Culinary Arts from OSU, Okmulgee, and holds several certificates in food service from various training classes.
Billy loves being a "big family man" with three sons, ages 17,13, and 10. Their favorite pastime is riding Go Carts with their dad. He also has a passion for riding his motorcycle in his free time.
Billy enjoys working at The Parke in a positive environment, with fun and caring staff and fabulous residents! Billy has a soft spot in his heart for Seniors, likely because of his Grandmother – who is now 105!
Julie Kamalakis
Activity Director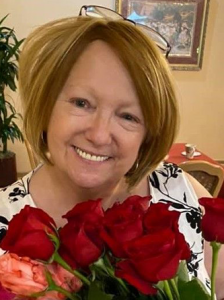 Julie moved from Great Britain to the US in 2001 and loves it here. She has lived in 4 different states and says that Oklahoma is her favorite. Her teenage son Christian, is the love of her life and keeps her on her toes.
Julie has worked with the senior community for ten years, most of that time with those struggling with Alzheimer's and Dementia. She has been an activity director for the past five years and loves it. She says that being an activity director suits her crazy personality and feels that it is her calling. She loves to make sure everyone has fun and wonderful time.
Julie says she loves her job here at The Parke and has been made to feel very welcome and part of the family here. Her motto is "You are never too old to have fun or to try something new!"