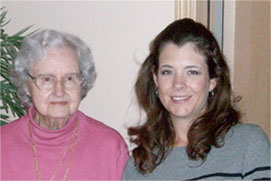 "The staff are caring and loving people. They make life comfortable, safe, and well cared for." — Pat F.
Assisted Living Tulsa
When you or your loved one is ready for a senior living arrangement that provides company and as-needed care, as well as independence in an enriching environment, Tulsa's elegant, state-licensed assisted living facility, The Parke, is here to meet your needs.
The Benefits of Assisted Living in Tulsa
For many seniors, living alone proves stressful, difficult, and lonely, yet they want to maintain a sense of independence and individuality in their living arrangements. A standalone house may be too demanding to maintain, while a live-in helper may be undesirable. Family may want to help but not have the time or ability to do so. A nursing home offers more intensive medical care than the senior requires. What is the solution?
Assisted living facilities are a perfect choice for people in this situation. They serve as an effective, appealing bridge between independent living and a nursing home, allowing seniors and their families the best of both worlds. On-site staff members provide assistance with the Activities of Daily Living — such as cooking, cleaning, dressing, bathing, and performing household chores — while independently minded seniors enjoy their own apartment, a supportive atmosphere, and a community of other seniors that offers companionship and fun.
State-Licensed and Regulated
As a state-licensed facility, The Parke meets all regulations and requirements established by the Oklahoma State Department of Health. We undergo thorough, unscheduled inspections on a regular basis — our staff and our facility are assessed, and residents are interviewed to ensure we are maintaining our high standards of excellence with consistency. We receive outstanding scores on these third party assessments — something we take great pride in and strive to repeat every single day.
Individualized Plans of Care
At the Parke, providing apartments for seniors is just the beginning of our services. Because every resident's needs are unique, we create an individualized service plan upon admission to address the senior's needs. And the plan is updated regularly to incorporate changing needs and ensure appropriate care as health changes occur.
Fully Trained On-Site Staff
In addition, our on-site staff are fully trained to administer medicine and provide for our residents' other care needs. We don't rely on third-party contractors who may or may not be assessed by their employers or may lack proper training. You can rely on our excellent, 24-hour staff care whenever you need us.
Tour our Assisted Living in Tulsa and See the Difference Firsthand
When considering which senior assisted living facility in Tulsa is right for you or your loved one, it's important to visit the facility, test out the food and activities, and get a genuine feel for the environment. And we're fully confident that you will love what you see when you visit The Parke.
Contact us today to schedule a tour and a complimentary meal, and see the premier environment and services we offer. For more details, call us at 918.249.1262.