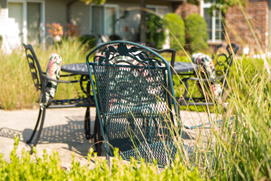 "It is rewarding to know you are well taken care of by the administration, nurses and waitstaff." — Monell N.
Thank You – Assisted Living vs. Independent Living
Thank you for requesting your free guide. Please click the button below to access it.
My guess is, you care deeply about your loved one's future and happiness, and you're interested in learning about senior living options.
We're happy to share with you the benefits of finding the right assisted living community. Please contact us at (918) 249-1262 when you're ready to schedule a tour and join us for a complimentary meal. Together we can give your loved one the best assisted living care they need.
Sincerely,
Shawna
Sales & Marketing Director
P.S. Scheduling a tour of The Parke is as simple as giving us a call. And it's the best way to see for yourself if The Parke is the right option for your loved one. Reach out to us anytime to arrange a tour or request additional information.
Also, please check your email inbox, as we will be sending you some additional information to help you during this time.